Library Profile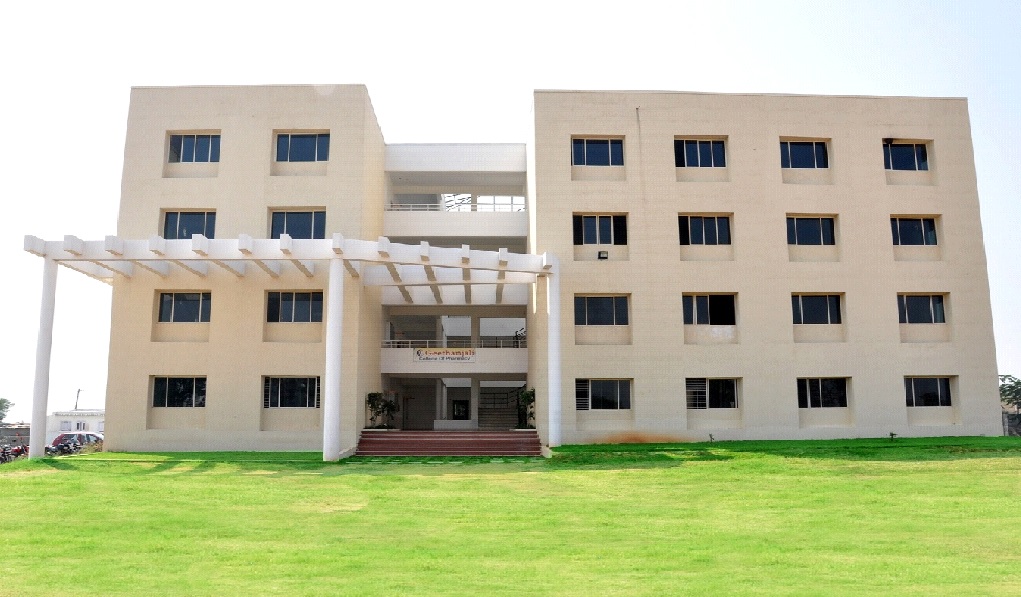 The Library at Geethanjali College of Pharmcy is a jewel in the crown. A well-stacked library is a mark of academic excellence the college registers. It's not only just well stacked in terms of number of volumes but also in terms of quality. Reference books that are authored by internationally reputed authors, manuals, textbooks published by renown publishing houses have adored.
It has the collection of 6084 volumes of books as on august, 2015. It has subscribed to more than 150 online journals of BENTHAM, Science direct, and it is subscribing more than 29 Indian Journals & Magazines in print.
Digital library with 10 systems to access E-journals, E-books, E-learning, Multimedia Centre and photocopying are made available for the convenience of the users.
Library & Information Centre provides uncompromising information and intellectual requirements to its students and faculty with user-friendly approach. It offers a fully integrated and dynamic environment for conducting academic study. Library is fully computerized with bar-coding system..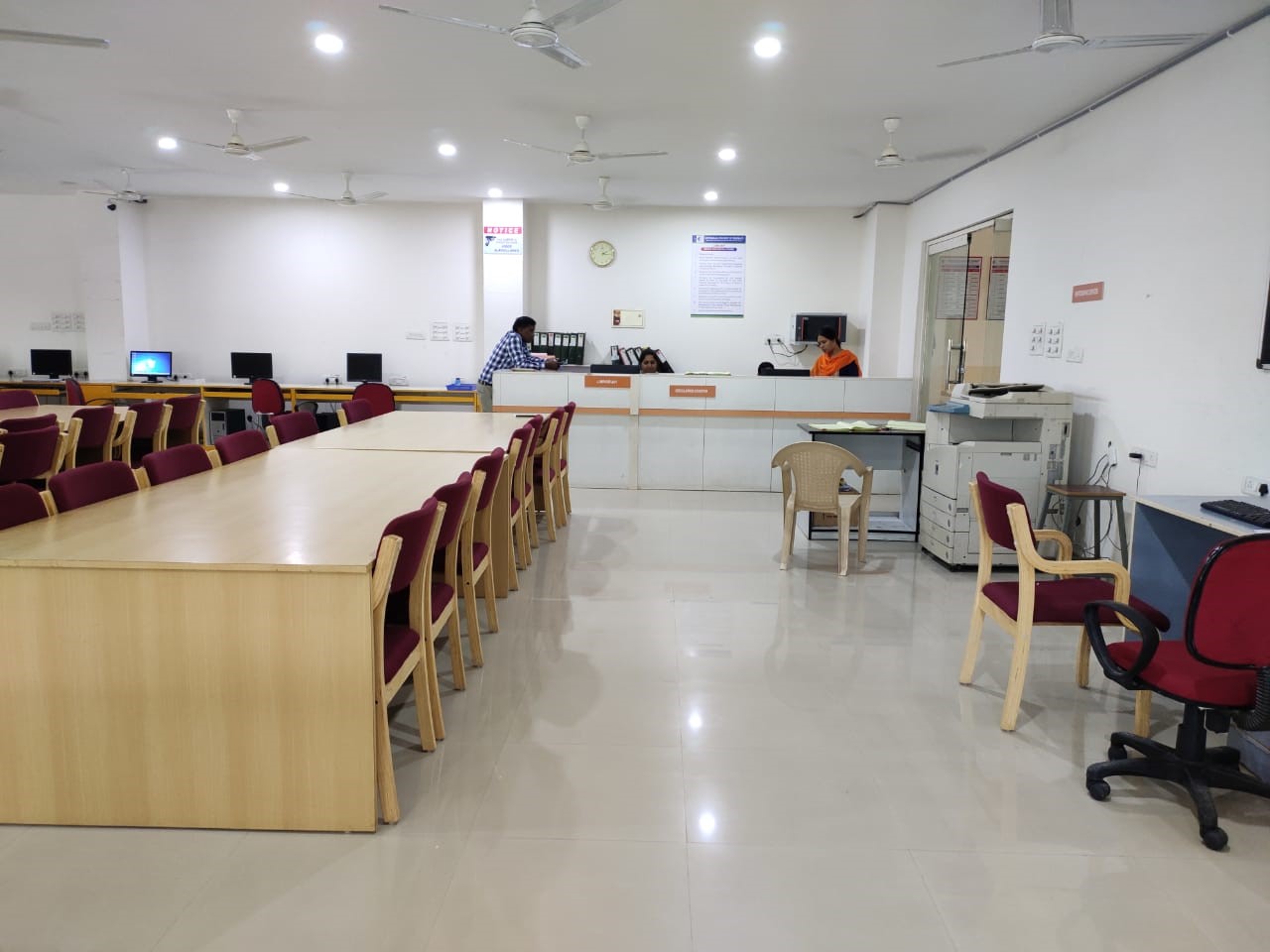 COURSE WISE COLLECTION
BRANCH

TITLES

VOLUMES

UG

B PHARMACY

604

5421

PHARM D

317

2293

PG

PHARMACEUTICS

133

656

PA&QA

126

654

PM&RA

98

639

PHARM D-PB

76

608

TOTAL

1354

10271

JOURNALS

YEAR

NATIONAL

INTERNATIONAL

E JOURNALS

REMARKS

2016

41

34

BENTHAM

2017

47

34

BENTHAM

2018

54

160

DELNET
PHYSICAL COLLECTION
| | |
| --- | --- |
| VOLUMES | 10271 |
| TITLES  | 1354 |
| REFERENCES | 1500 |
| JOURNALS/MAGAZINES | 54 |
| PROJECT REPORTS | 150 |
| JOURNALS BACK VOLUMES  | 850 |
| DATA CDs | 51 |
| TLM CDs | 21 |
| NEWS PAPERS | 3 |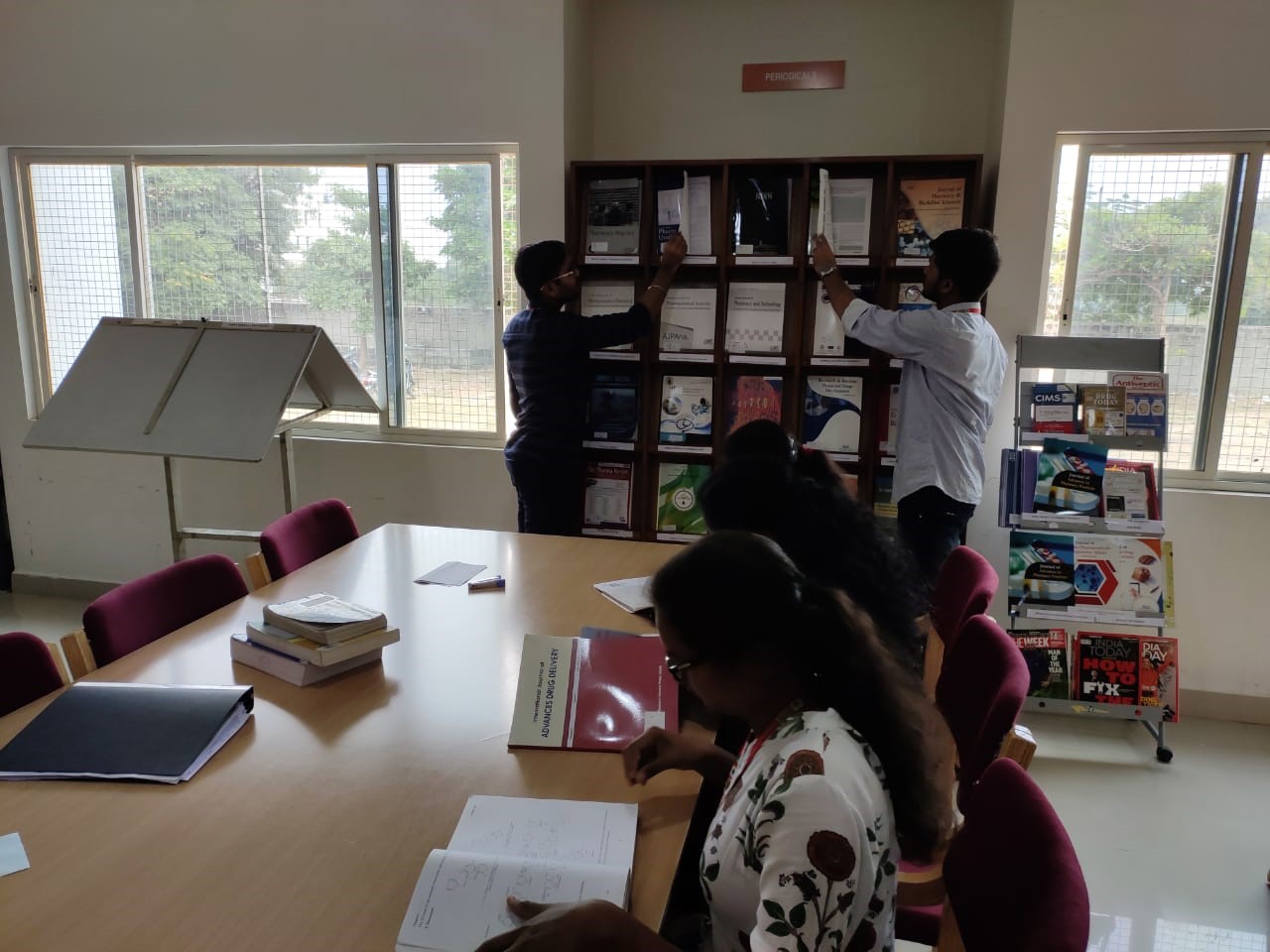 ---
DIGITAL LIBRARY
| | |
| --- | --- |
| Video Lectures from NPTEL | 15 |
| Video Lectures from Stanford | 14 |
| Video Lectures from MIT | 16 |
| E-Books | 300 |
| Journals | 200 |
| Number of Journals Back Volumes | 453 |
| Number of Documents | 2616 |
| Number of Multi Media PC's with DVD | 10 |
| Teaching and Learning Material, Course Files & Question Papers | Available |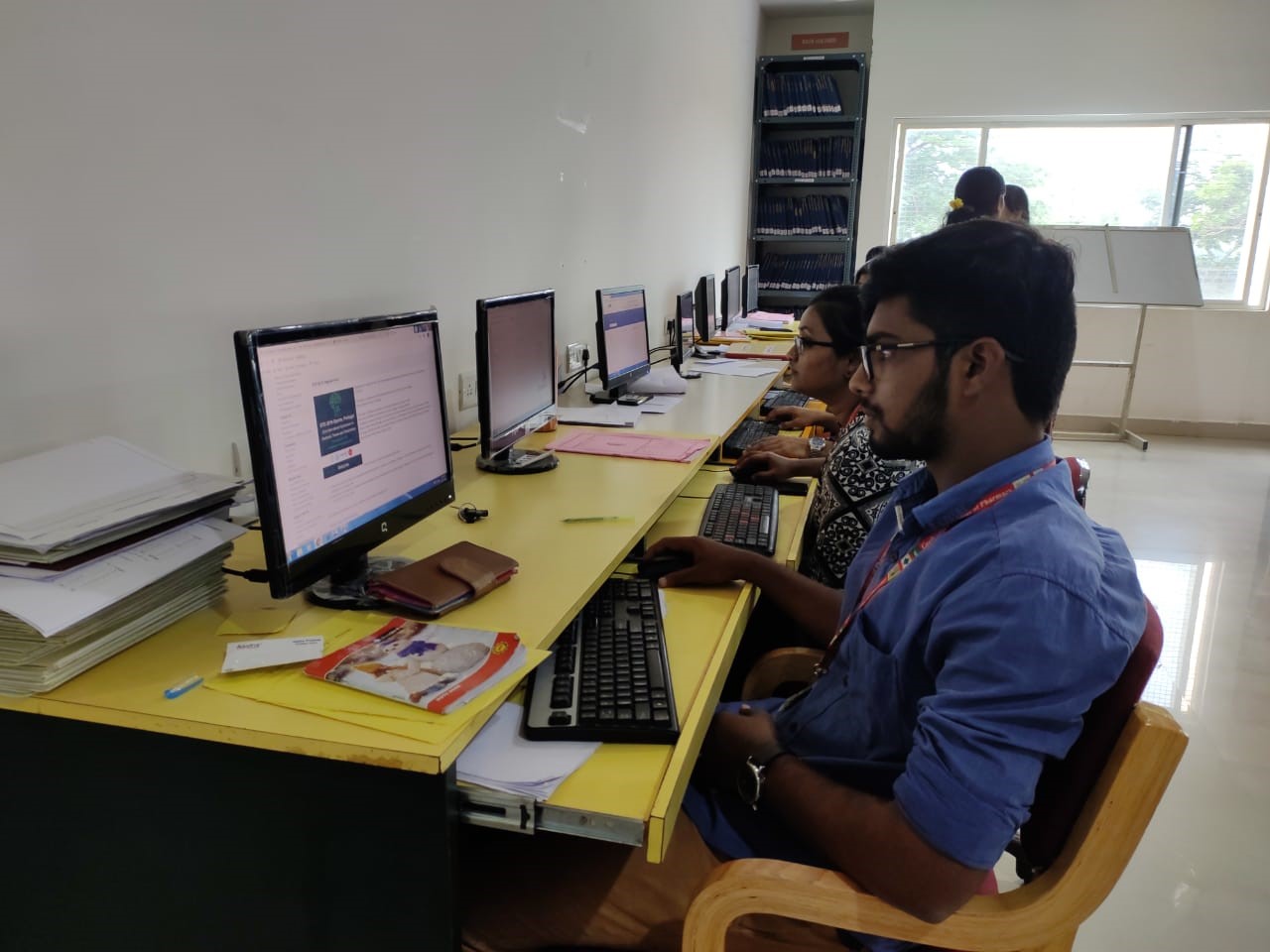 ---
E-RESOURCES
---
SERVICES
CIRCULATION
PERIODICALS
REFERENCES
REPROGRAPHICS
CAS AND SDI
REFERAL SERVICE
BOOK RESERVATION
---
BORROWER PRIVILEGES
| CATEGORY | No. of CARDS | LOAN PERIOD |
| --- | --- | --- |
| Faculty | 10 | End of Semester |
| Non Teaching | 4 | 30 |
| Students(PG) | 6 | 15 |
| Students(UG) | 4 | 15 |
Late fine per day 1 Rupee
RECALL OF OVERDUE BOOKS
Sometimes there may be such a heavy demand for a book, which has been borrowed that the Librarian may ask the members to return the book. Instead of imposing fine for the late return of Books, a 'Recall' system may be introduced to get the books back
RESERVATION OF BOOKS
Members should be allowed to make reservation for any book they need. There should be a provision to get any book reserved by any member of the library, be he a student or staff. This work should be taken seriously by the Librarian, and member requesting the reservation should be informed about the availability of the item as soon as possible
LOSS OF BOOKS
If a borrower reports the loss of borrowed book, he is advised to replace the book with a new copy. If the book is not available in the market, the borrower may be asked to pay the current price of the book after getting it verified from the Publisher's catalogue or similar Book Trade bibliographies.
REFERENCE SERVICE
Providing 'Reference Service' is the most important aspect of reader's services in a library. It requires the backing of a solid and sound collection of recent editions of reference books.
CURRENT AWARENESS SERVICE (CAS)
CAS is the service meant for the speedy announcement of newly acquired information or documents. The main objective of CAS is to keep the students and other readers abreast of current developments in their respective fields of interests as quickly and efficiently as possible. The members of the Library need to be informed of recent arrivals of periodicals in the library. A list of issues of periodicals received during the month/week should also be brought out and displayed for the information of students and teachers. It is also desirable to devise ways and means to bring to the notice of students and teachers the contents of the articles published in newspapers and periodicals
PRESS CLIPPING SERVICE
Newspapers are the most important source of latest information. It would be most appropriate if the relevant cuttings of write-ups, editorials, letters, statements, news items, events etc. are organized in some logical order and stored in a classified manner on a computer for future reference in the library.
REPROGRAPHIC SERVICES
When any reader requires one or more copies of the same size or in reduced or enlarged form the same may be provided on no profit no-loss-basis.
---
ONLINE PUBLIC ACCESS CATALOGUE
An OPAC is an online bibliography of a library collection that is available to the staff and students.
---
RULES AND REGULATIONS
Maintain Silence.
Every Member should have ID card while entering the Library.
Every member should have write Name, Roll number, Department and time in gate register.
Internet Facility is available to every member, but it is limited to one hour and penalty of Rs. 50/-will be imposed if any member misuses it.
 Don't use mobile phone and violation will attract severe punishment.
Members shall not engage in conversation in any part of the library as it may cause annoyance to other reader.
Members shall not write on, damage or mark any book belonging to the library.
Members shall not shelve books and periodicals as that disturbs the prescribed order.
Members are responsible for any damage caused by them to the books or any other property belonging to the library and shall be required to pay the penalty imposed upon them by the librarian.
The members caught tearing pages/stealing books will be from using the library facilities and further disciplinary action will be initiated against them by the college.
Printed material not allowed (Personal)
Members leaving the library should stop at the check point so that the books borrowed or taken out of the library by them may be checked.
Upon any infringement of the library rules, members shall forfeit the privileges of admission and membership of the library.
Information regarding loss of books/books should be given immediately and the same should be replaced within a week.
The librarian reserves the right to suspend the membership of any member found misbehaving, abusing the library staff or behaving in an indecent manner. 
---